Streamline application migration
for driving business impact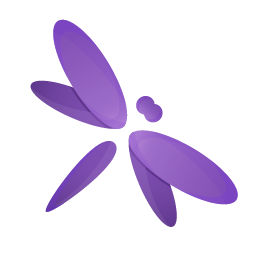 NGLFly Wizard is a part of the Ispirer Toolkit that handles cross-platform application migration. The tool automatically migrates source code between two programming languages. In addition, the tool can change the architecture of the application, for example, from desktop to web-based.
NGLFly Wizard optimizes the migration process to reduce timeline and ensure high quality of application migration.
Get started with Ispirer Toolkit
Choose your migration direction and get a free demo of Ispirer Toolkit for 30 days
Download
How It Works
1. Download and install the tool
To get started with application modernization, you need to install nGLFly Wizard which is a part of Ispirer Toolkit. Register our migration tool with a license key that specifies the period of use, source language, target language, and code volume. NGLFly Wizard runs on Windows from Windows 10, Windows 2016 up to the latest version. The key and links to install the toolkit are automatically sent to your mailbox once you submit a request for a free demo license on our website.
2. Connect to a source application
NGLFly Wizard works with files containing source code. A user determines the files to migrate before the conversion begins. This process is simplified for Delphi, VB, C/C++, and COBOL through detection of project files (e.g. .dpr or .vbp) and automatic selection of linked files.
3. Migrate your application
NGLFly Wizard automates the entire application migration between different programming languages. After selecting the files to be migrated, a user has to specify the migration settings. Then the tool analyzes all the selected files, determines all variables and functions, and starts automated migration.
4. Migration results analysis
Several factors determine the migration outcome including code features, source and target technologies. For a seamless conversion of specific code, we recommend using Ispirer Toolkit customization, which significantly reduces the number of errors and increases the automation level. After the conversion, the migration tool generates a final report that helps to check out and correct errors if any. Unique features of source code sometimes require manual correction performed by our experts. The reports help determine the amount of manual adjustments to be made and allow to achieve optimal migration results.
Why NGLFly Wizard?
Smart migration core
NGLFly migration tool is based on an intelligent proprietary system that analyzes data types, relationships between objects, and reserved words and even code structures that do not have any equivalents in a target technology. This ensures high quality of application migration and reduces the amount of manual code adjustments.
Cost effective solution
NGLFly Wizard automates the process of application modernization that significantly reduces migration time and associated costs. It keeps a client's involvement in the project to a minimum, thus cutting down expenses even further.
Customize all features of migration
In order to meet the requirements of each specific project, we provide the tool customization options. By adjusting our migration tool to the source system specifics, we can maximize the level of automation. Essentially, it speeds up application modernization considerably.
New opportunities with web architecture
NGLFly Wizard supports several options for working with the architecture. NGLFly Wizard can migrate desktop applications written in Delphi, Informix 4GL, and PowerBuilder into web applications written in JavaScript, Java, C#, Python, etc.
Updated application with no limitations
With our tool, you no longer have to deal with the problems associated with an old application. As a result of an application modernization, you get it in a new language without any middleware required after the migration.
Maintainable code result
Sometimes the source and target technologies are too different, as in the case of COBOL and Java. To handle such migrations, we've developed special frameworks that make it possible to significantly simplify the code generated by the tool. In addition to nGLFly, frameworks are available at no additional charge.
Expert support
Often, migrations are complicated and cause a number of issues. For this reason, our sql migration tool always comes in a package with expert support. Ispirer support agents are always available for helping you with the tool configuration or handling any issues in a timely manner.
Data protection
No Internet connection is required for an application modernization with nGLFly Wizard. The software does not transfer data to third parties, does not modify the original system and works with read-only privileges. Data safety is guaranteed.
Free assessment
An assessment of the migration project determines its complexity and provides a client with an implementation timeline and cost estimation. You can assess your application yourself - the tool is free and available for download.
Come Join the Success
Our clients generally find Ispirer Toolkit easy to use, appreciate the excellent conversion quality and friendly support we provide.

Most importantly, they managed to solve their migration tasks quickly and efficiently.
See How We Help Our Customers
Frequently Asked Questions
How much does nGLFly Wizard cost?
Our pricing is license-based, license prices depend on the project size and its duration. Thus, the project price is determined only after a thorough analysis of an application. For this purpose, we have free Assessment Metrics that will automatically collect all the necessary information.
What migration directions does the tool support?
NGLFly Wizard supports a majority of legacy and modern programming languages. You can choose the required migration direction on the Application Conversion page.
Can I try nGLFly Wizard for free?
Yes, you can try our tools with a demo license that allows you to test automated application migration using nGLFly Wizard for free.
How does nGLFly work with the source code?
NGLFly works with files containing the source code. The tool's convenient GUI makes it easy to specify all the files that need to be converted. Smart detection of project files and automatic selection of linked files simplify this process for Delphi, VB, C/C++, and COBOL.
Can nGLFly migrate applications in Command Line Mode?
Yes, migration can be started manually from the command line.
Can nGLFly help if I need to change only the interaction with the database?
Ispirer provides various services for applications including Embedded SQL and Database API migration. Learn more about our services.
What Our Customers Say